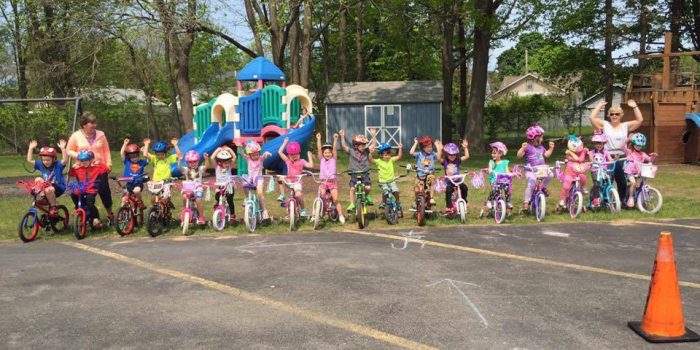 Tyler loved attending Wonderland Nursery School and truly adored his teacher, "Mrs. (Leslie) August". After leaving Wonderland, and as he grew older moving into Primary, Elementary and Middle Schools, Tyler never grew tired of anxiously looking to see if Mrs. August's "Bug" was parked in the parking lot. "Yep, she's still teaching and still driving the Bug", he would proudly say as we passed by at the intersection of Helderberg Avenue and Curry Road.
Every year Wonderland Nursery School holds their annual Bike-A-Thon Event. In addition to having fun while learning the basics of bicycle safety, the Bike-A-Thon also doubles as a philanthropic event; raising money for local charitable needs. The Tyler DeMarco Foundation is grateful that Wonderland Nursery School has again selected us as a beneficiary of this event.
These incredible little people, along with their families recently donated $500.00 – proceeds raised last month at this years 2016 Bike-A-Thon; money that will go a long way in continuing Tyler's Fight against Childhood Cancer!
We simply want to thank all of the precious little ones at Wonderland Nursery School, their families and the teachers who've made this happen again …
THANK YOU!!