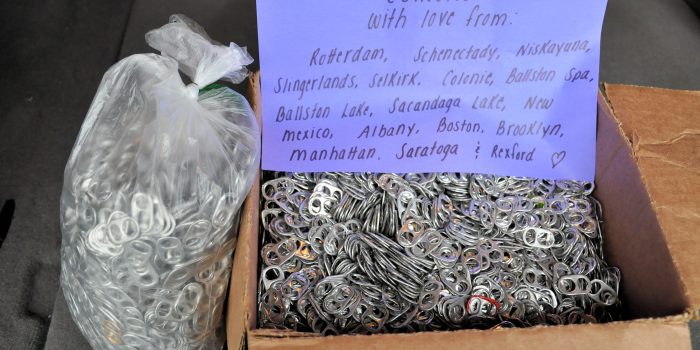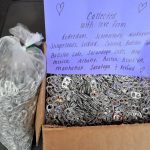 We wish to acknowledge another gift of tabs we just received.  This time however instead of the usual pull, some tabs came with a twist … that is, they came from afar. Thanks to the creative effort of our friend Jenn Eckert, we received tabs from as far away as New Mexico! It seems that Jenn got a bit creative and posted about us and our "Tabs-4-Tyler" effort on her Face Book page; apparently there are many who appreciated her effort and rewarded her (us) with this wonderful sum of tabs you see pictured in the cardboard box. Tabs from around the Capital Region were mailed to Jenn, but she also received tabs from Brooklyn, Manhattan, Boston and of course, New Mexico … Cool Beans, I Say!
Also notice in the picture is large plastic bag of tabs; this bag of tabs was received from our good friends at the Rotterdam District #2 Fire Department who are regular donating participants in our "Tabs-4-Tyler" Program.
We want to thank Jenn, the entire District #2 FD and all who have donated tabs and continue to support us through this effort.
Thank you All!