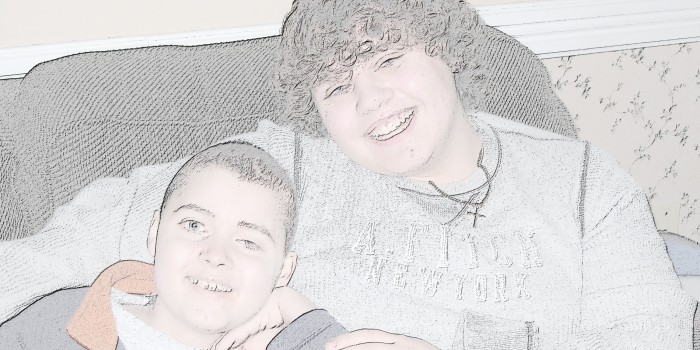 Admittedly, Pam and I were caught off guard by this. Recently our incredible son, Ryan recorded an album (The Two Sides of Encouragement) with his band, Living.Proof. The music is all original artistry that addresses the difficulties and struggles many face as we walk through this life.
One song, a ballad, was written, composed and sung by Ryan about his brother and best friend, Tyler – and addresses the impact of our loss when Tyler left us. There is no question about it; the essence of our pain is clearly captured in Ryan's music, his voice, the phrasing; his art. The words and how they're composed leave me profoundly stunned for how clearly it speaks our pain.
Ryan, you are an amazing son, brother, and musician who possesses God's gift to translate your heart through your music and we are simply amazed by you; THANK YOU for sharing your gift!
We also thank the other members of Living.Proof. – Daniel Harvey Cohen, Levi Kranick, Tyler O'Neil and Matt Wilbur for the love, support, encouragement, friendship and talent you all share as real, true friends!
Tyler, we miss you and love you SO MUCH! Today we honor your beautiful memory and what would have been your High School Graduation (2015) with Ryan's song simply titled, "February"….
Click This Link:  https://www.youtube.com/watch?v=ujYinfIRzlI